Power Point | LA PUNTUAL | Barcelona | July 1-4, 2021

Showtimes
Thursday, July 1 at 7pm.
Friday, July 2 at 7pm.
Saturday, July 3 at 7pm.
Sunday, July 4 at 6pm.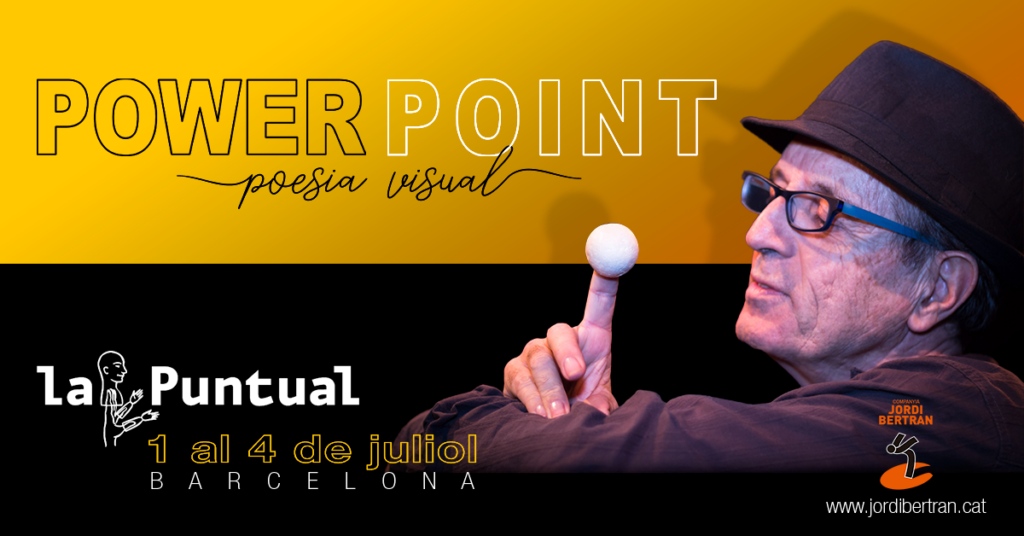 In 1990, the Barcelona based puppeteer Jordi Bertran and his collaborators began the creation of a show inspired by the world of the poet Joan Brossa. With just a few simple balls and foam-rubber letters, he created a show that today continues to amaze audiences around the world.
Thirty years later, Bertran recuperates these objects to create a new visual theatre production, Power Point. With only his hands and accompanied by a guitar he brings to life a succession of theatrically rich characters, sometimes comic, sometimes contradictory, always tender.

La Puntual
Putxinel·lis de Barcelona
C/ Allada Vermell 15
08003 Barcelona
Tel: 639 305 353
Mail: contact@lapuntual.info